At long last here are some snippets of our wedding on September 29, 2001. Thank you for sharing this special occasion with us!
Counting Down to 5 Years...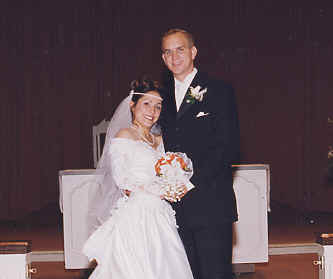 Our Ceremony page has pictures from the ceremony as well as our vows that we wrote for each other.
Our Reception page has pictures from our reception.
Our Honeymoon page has some pictures and information about our great trip to Puerto Rico.
The lost wedding photos found July 2003.
Our vows
Last updated 04/24/06