THE LOST WEDDING PHOTOS!!!
Kevin and I tried desperately to save negatives that were x'd out with a sharpie marker. Success!! Kevin wiped them clean and scanned the negatives. He got these photos that haven't been seen by anyone before!! Bonus!!!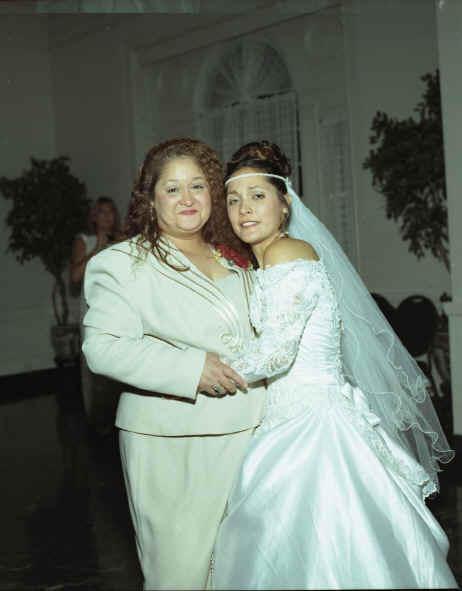 Jessi and her momma Helchi. I was so upset that I barely had any pictures of my mom, but here we are...Happy Rosie??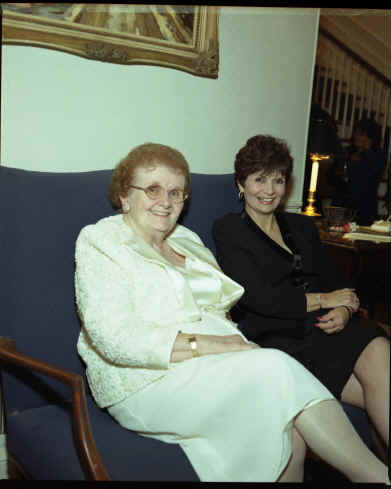 Family Matriarch: Aunt Lavina with her daughter Marie. Isn't she just divine?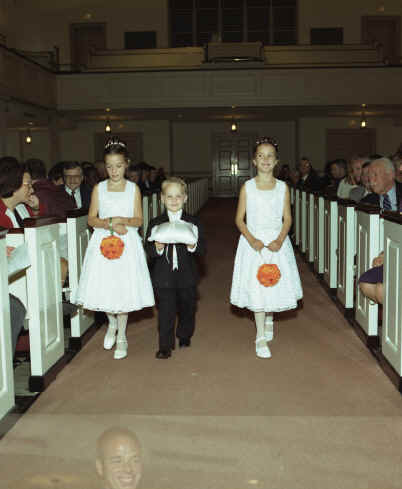 I was so pissed that we didn't have a pic of the flower girls and ring bearer coming down the isle...but apparently we did!! Unfortunately, Nic, Kevin's cousin is double exposed on this, but that can be fixed..right Kevin?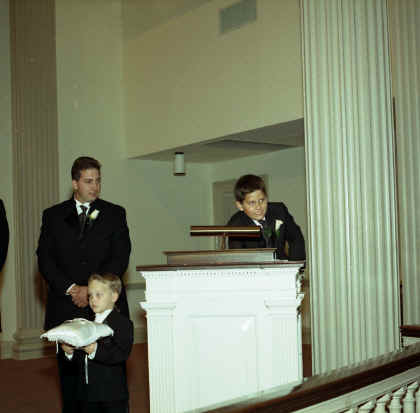 We were also disappointed that we didn't have a picture of Alex doing his reading (he did an awesome job!). But here is one...oh and look at my godson Kevin (the ring bearer). If I could read his mind I think he was thinking "Hold on to the pillow, don't drop, don't drop the pillow."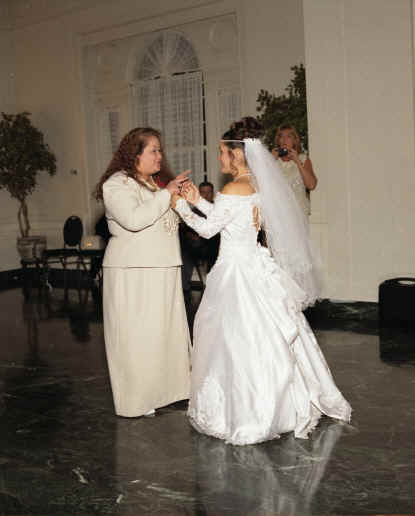 This has to be the sweetest picture of all. My mom singing to me. Her friend Miss Peg asked the DJ to play Gladys Knight "you were the best thing that happened to me". We danced and she sang to me.