OUR HOUSE
So the story is I found the house on the Long and Foster website about two weeks ago. I showed it to Kevin because right away I just knew it was a type of house he would like. Kevin seemed interested and we tried to set up a day to go look at that house and a few others. Well on Sunday, June 13th (Kevin's b-day) we went house hunting. We looked at this house first and just fell in love. We looked at the others, but something just hit us. "This house has all we need". We kept telling ourselves. Well we told our realtor that we needed to think about it (of course talk things over, yada). But during our ride home, the realtor called us to say "Someone else is looking to put a bid on the house. If you want to put a bid on it...you have to do it by today." After I hung up I looked at Kevin cause I knew it was his call. He just said after a minute, "Call her back and see if we have a chance." To put a long story short, it was worth it. We found out the next day (yes the next day) that the contract was accepted. We move in this Friday, the 25th of June (yes this Friday, the 25th of June). I'm packing like a mo'fo' and Kevin is freakin' like an Mr. Eken...But here are some pictures for you all...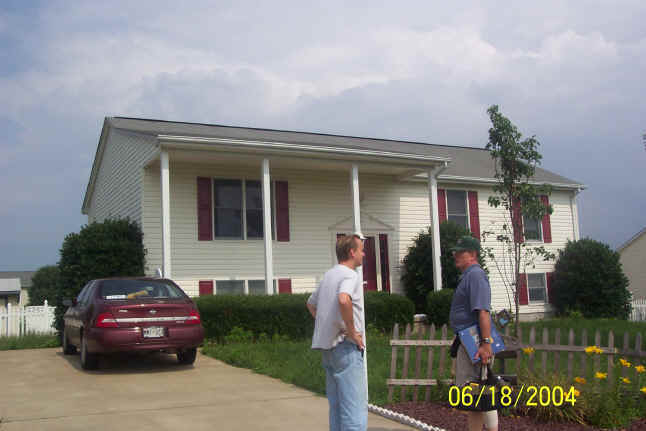 Kevin and the inspector discuss the front of the house while Jessica takes pictures. Not nice big front yard, paved driveway, and the nice little flowers in the front.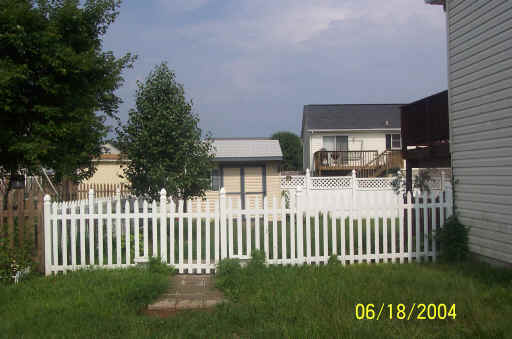 Entrance to Siggy's yard...not vinyl white picket fence...yes you may puke now...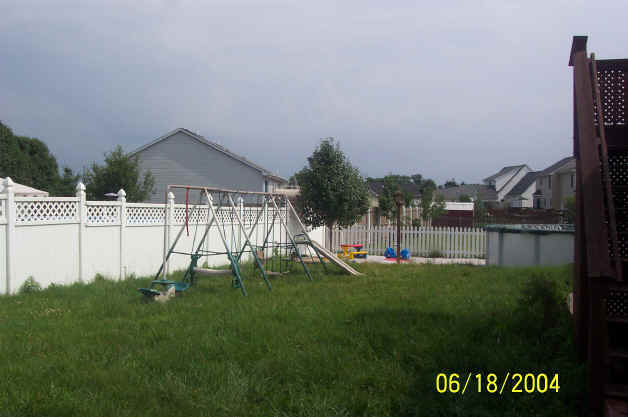 Back yard, not swing set and first shot of pool.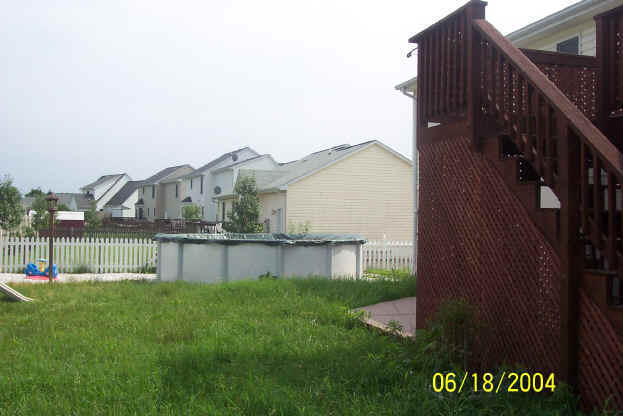 2nd shot of pool. Happy Kristen?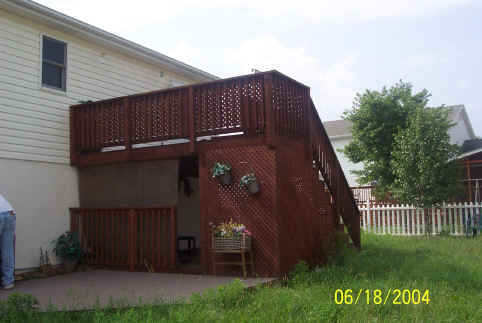 Two tier deck. Gonna be a great place to hang.
Note sandbox in this shot. I hope the owners leave the toys...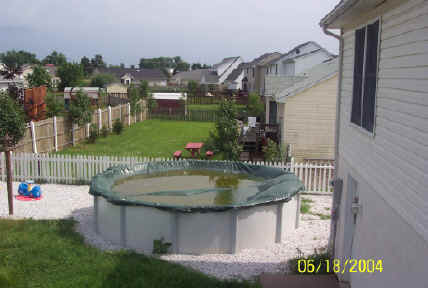 Ok Kristen, this better be sufficient pool coverage (she asked us to take pics of it...)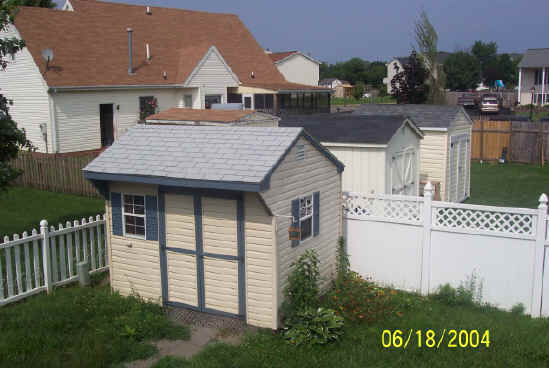 Kevin's shed...ain't it cute?
Wanna see the inside of the house? Of course you do...click here.