Our House Page 2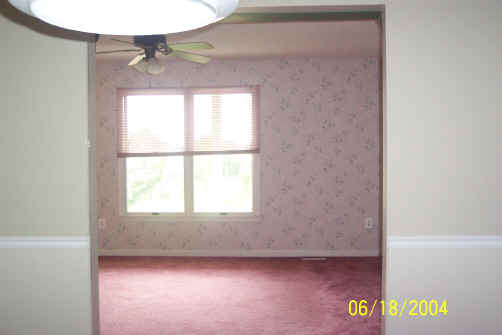 Living room: The wallpaper is growing on me. (Picture taken from dining room)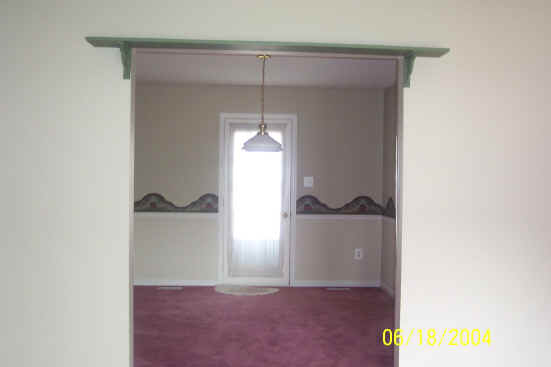 Dining room: See that cute shelf where I can put wedding pictures?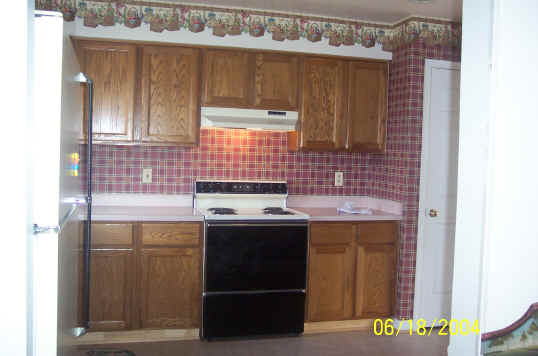 Kitchen 1: Don't you love the border?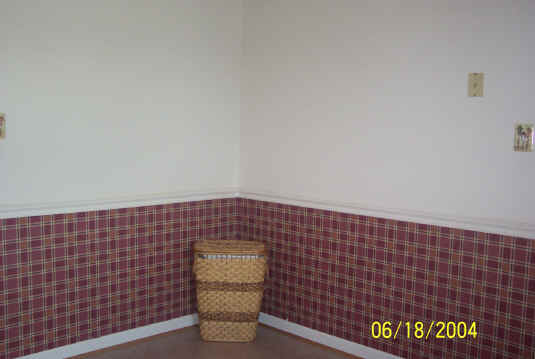 Other side of Kitchen.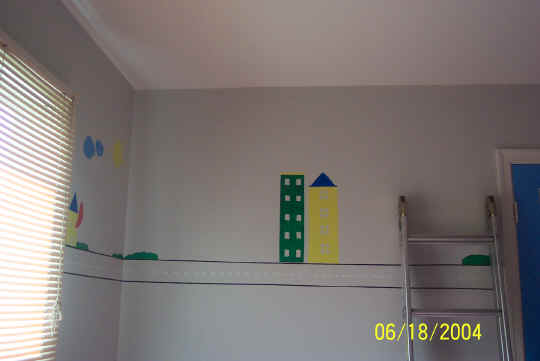 Ok, the woman that lived in this house before REALLY liked to paint the walls...you will see.
This room seems to be for Cristopher Kevin. (yes the spelling is correct, Kevin doesn't want a CHRISTopher).
No I'm not pregnant, just being funny.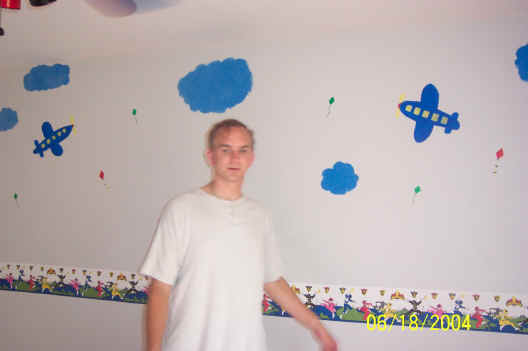 As you can see Kevin loves the decor in this room...and if my friends note the border, they will know the real
reason why we had to buy the house...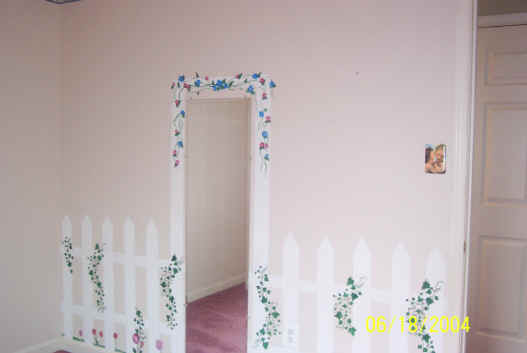 Guest bedroom/Office. Yes, that is painted...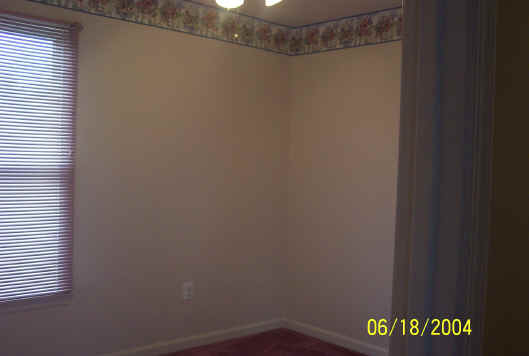 Guest bedroom/Office #2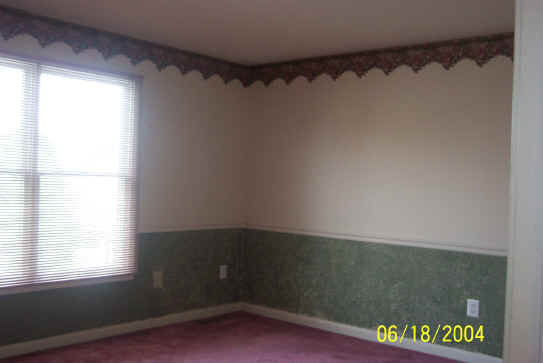 Master bedroom.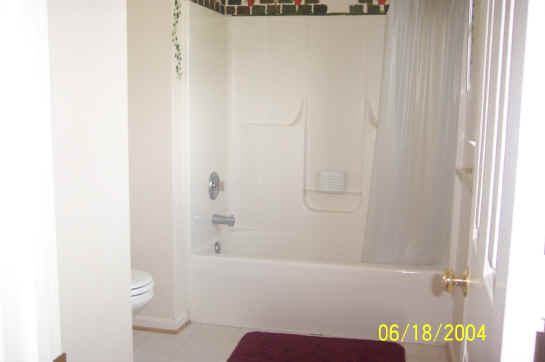 Master bedroom bath.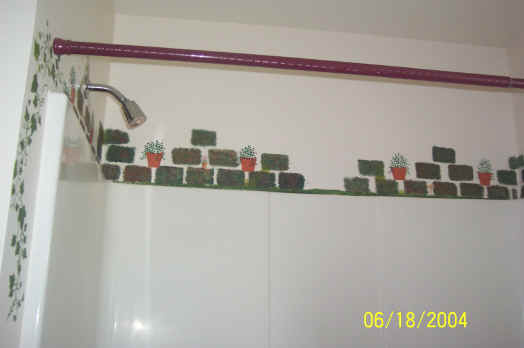 Painted border around master bedroom bath.
Ready to go into the basement? Click here.