Tori's Nursery
So at first we wanted to do the whole 'Hello Kitty/Little Twin Stars" thing...but I realized that would be shoving pink totally down Tori's throat. Then I thought of all the stories I heard about women having an ultrasound, being told it's a girl, then finding out at delivery, nope it's a boy (we've had two ultrasounds and are pretty confident Tori's a Tori). So we wanted something neutral. After much search, we decided on the Arcadia pattern from Babies R' Us. It's a jungle them, with neutral colors and still kinda girly with the satiny quilt and bumper...so without further or due...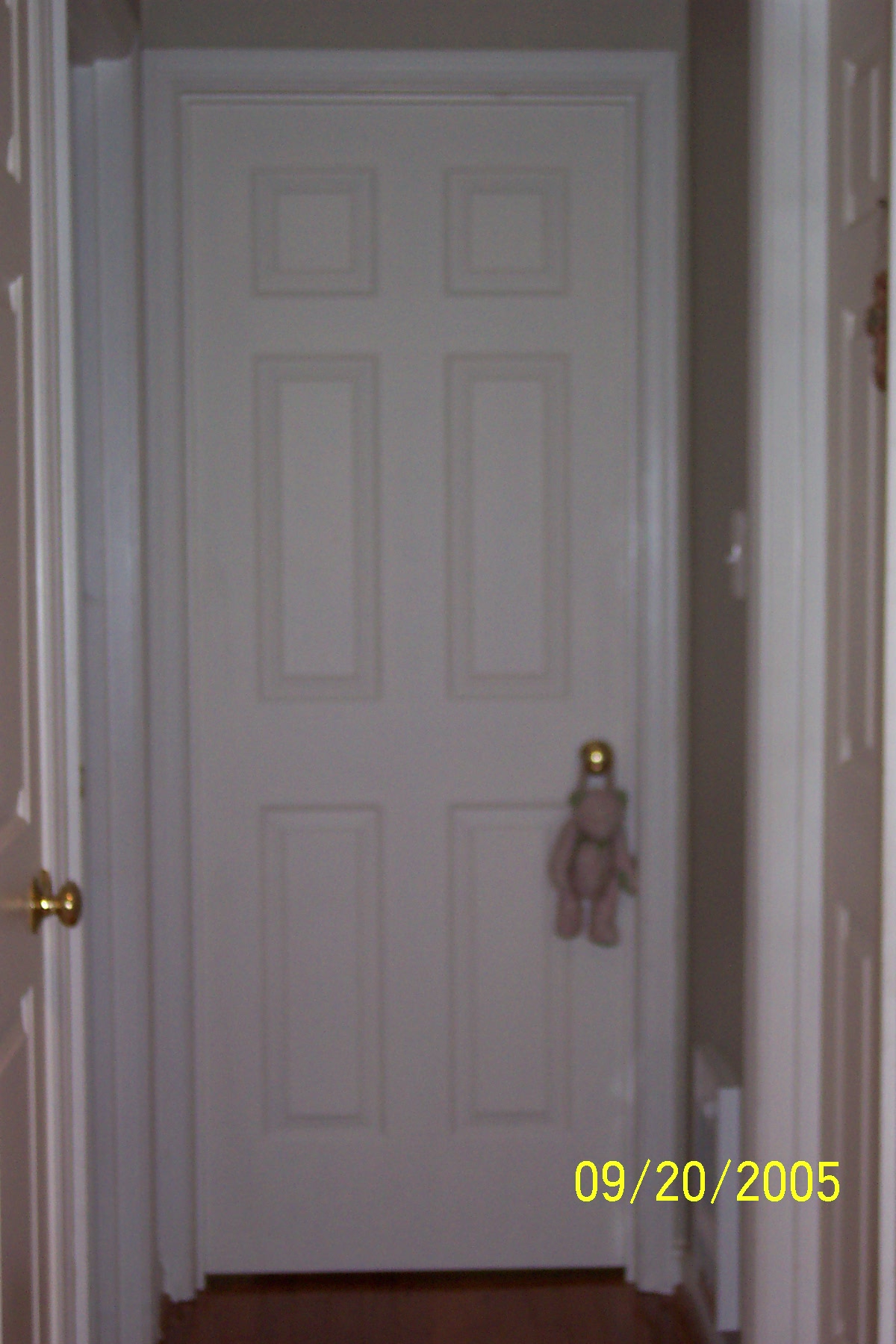 Door to Tori's room (duh), note the Boyd's bear on the handle.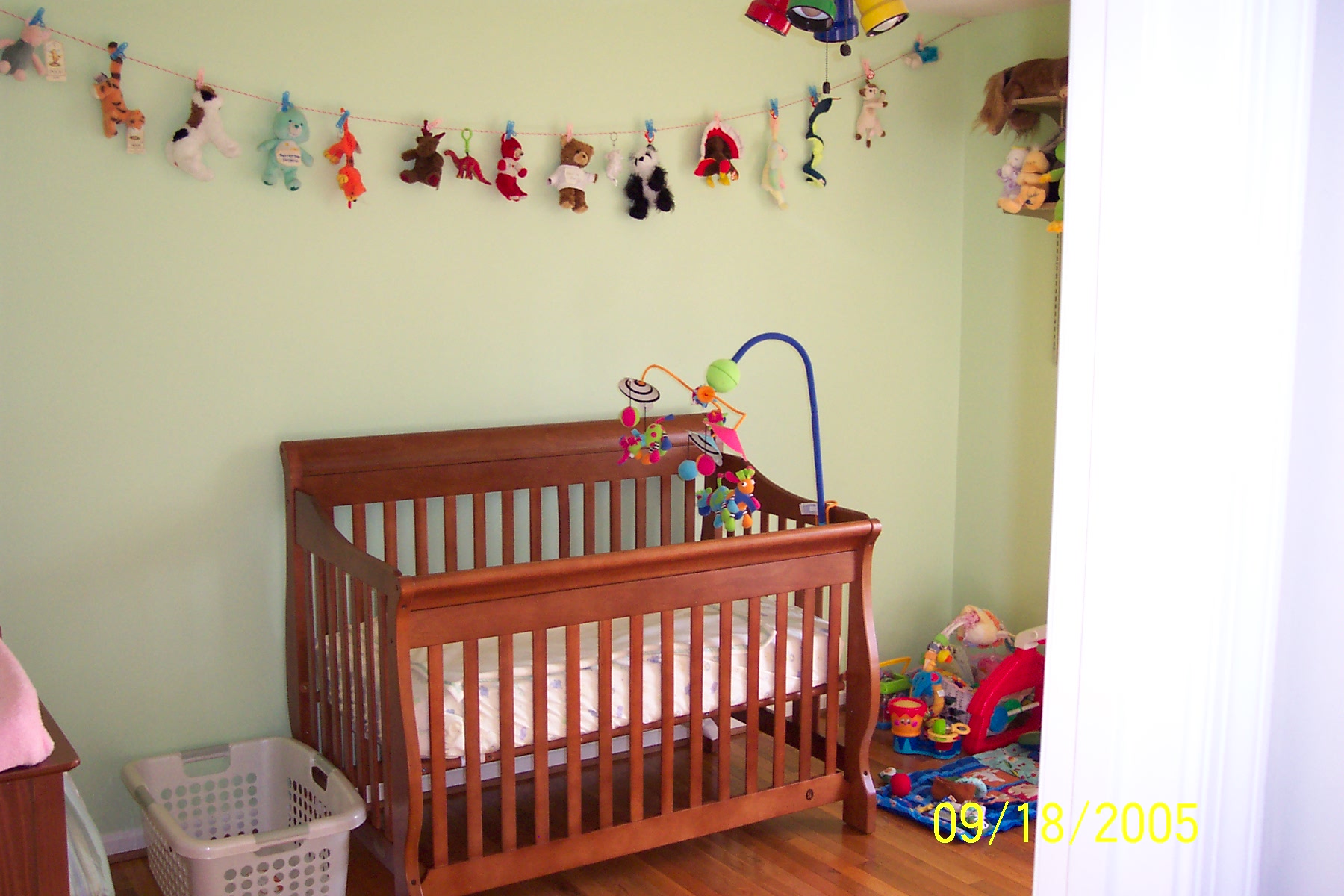 I don't want you to focus on the crib, which is not fully done yet, but focus
on my stroke of genius...I used the clothing line Kerry used for decoration at the
shower and put all the tiny stuff animals on it...genius!! Now that's using vertical space!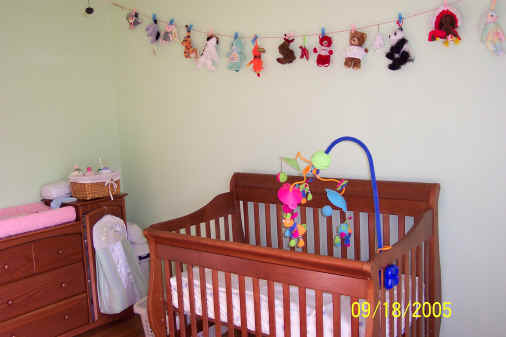 Kevin ended up moving the diaper stacker onto the crib (good idea!)
Because we couldn't close the door to the dresser. Note Tiny Love mobile
Thanks Jackie for the recommendation!!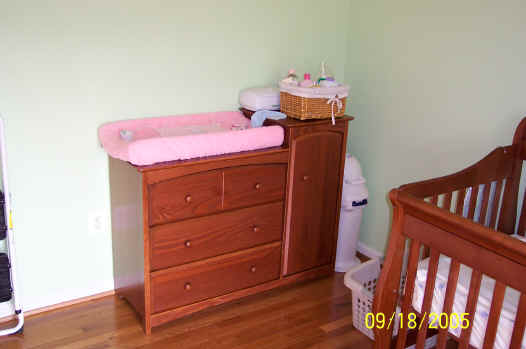 Changing tower. Really another great idea...cause after it's done being a
changing table, it goes to just being a dresser...and then we have more space to
put more stuff!!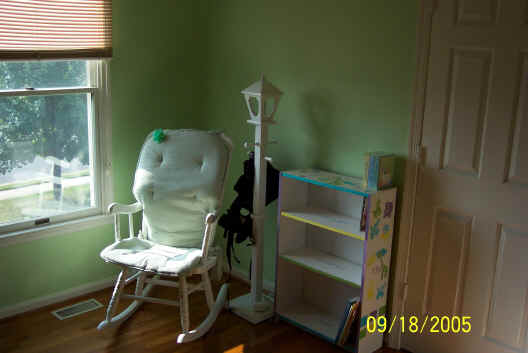 Opposite end of room...rocking station with lampost light and bookshelf
(which is full of books now...just wasn't when Kevin took this picture).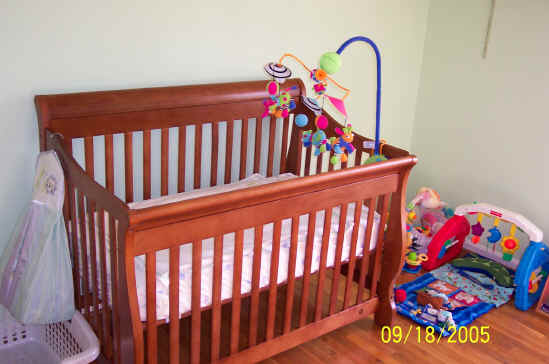 See this is when Kevin moved the diaper stacker...also note toy corner.
Completed crib...pretty...not Mr. Giraffe has been added...goes great with the theme.
We actually have two Mr. Giraffee's which may save our lives in the future cause I have a feeling
it's going to be a favorite toy...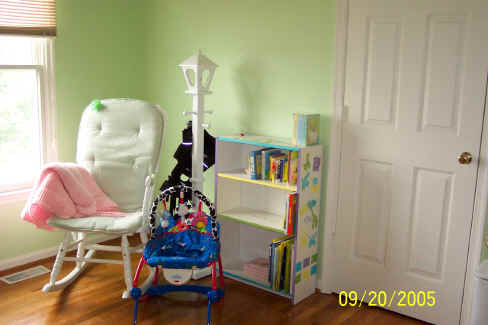 See added books from the shower, and Kevin assembled the infant/toddler rocker.
I also added Jean's blanket for me for those cold nights...or nights I need comfort.