Sherlock Holmes MacDiarmid
1989-2003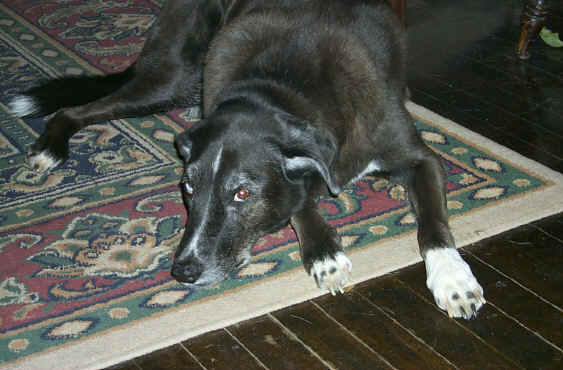 It all started during a visit to the Washington Animal Rescue League. Helen and Doug were looking for a new puppy. They found one. He was a three-month rolly-polly little puppy that charmed them by jumping the highest in his pen. His cute demeanor and one blue and one brown eye won them over. They brought him home and named him Sherlock Holmes.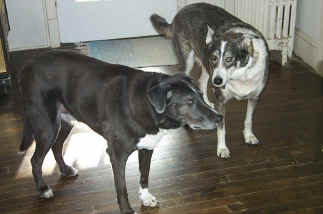 In Sherlock's glory days he rivaled Lori in size weighing in at over 80 lbs.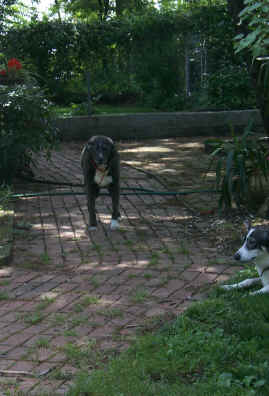 Sherlock wasn't the sharpest knife in the drawer. He was also a big old trouble maker. He loved to get out of the fence and terrorize the neighborhood during his youth. He also chewed up his share of shoes and shredded woodwork. He was a big old wussy when it came to thunderstorms, bread machines, and alarm clocks. But one thing Sherlock excelled at was being a good guard dog. Here he is patrolling his hood.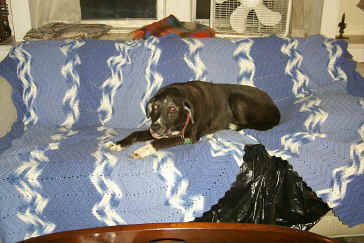 When not patrolling his hood, Sherlock loved to lounge. He was definitely an outdoors lover, but he didn't mind resting his bones on a nice couch now and then.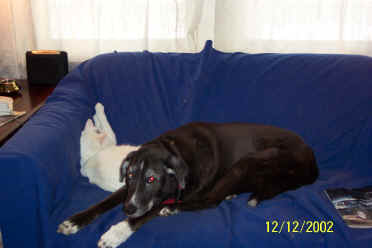 Sherlock's best friend, Lily May. If you ever wanted to know where he was outside...look for the white kitty.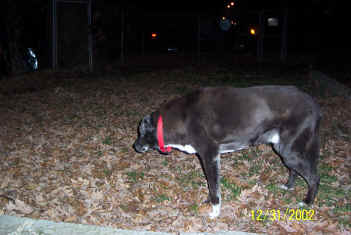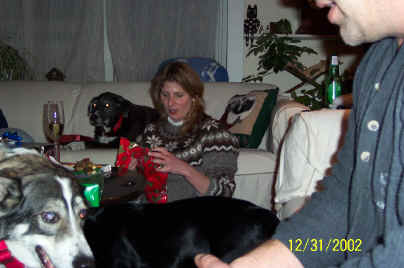 Although Sherlock could unwrap gifts like Lori can, he preferred to lounge on the couch and let Amy open his gifts last X-mas.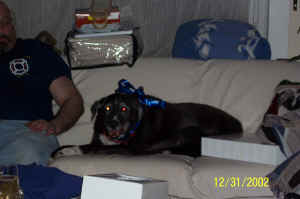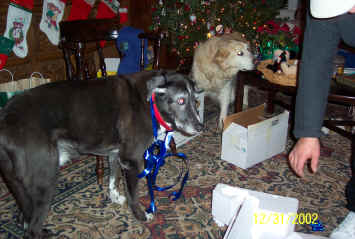 Just because he didn't open gifts didn't mean Sherlock wasn't subjected to being gift wrapped himself.
Sherlock: I look so stupid...how come the other old dog (Sam in the background of pic 2) isn't wrapped up in ribbon.
On most holidays Sherlock got to wear the jingle bell collar. Oh Boy did he hate that!! We could hear him hoppin down the stairs from anywhere in the house!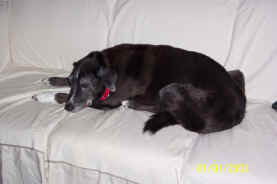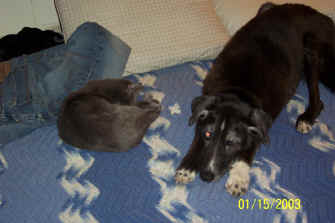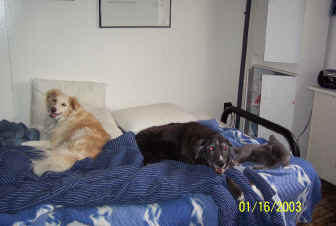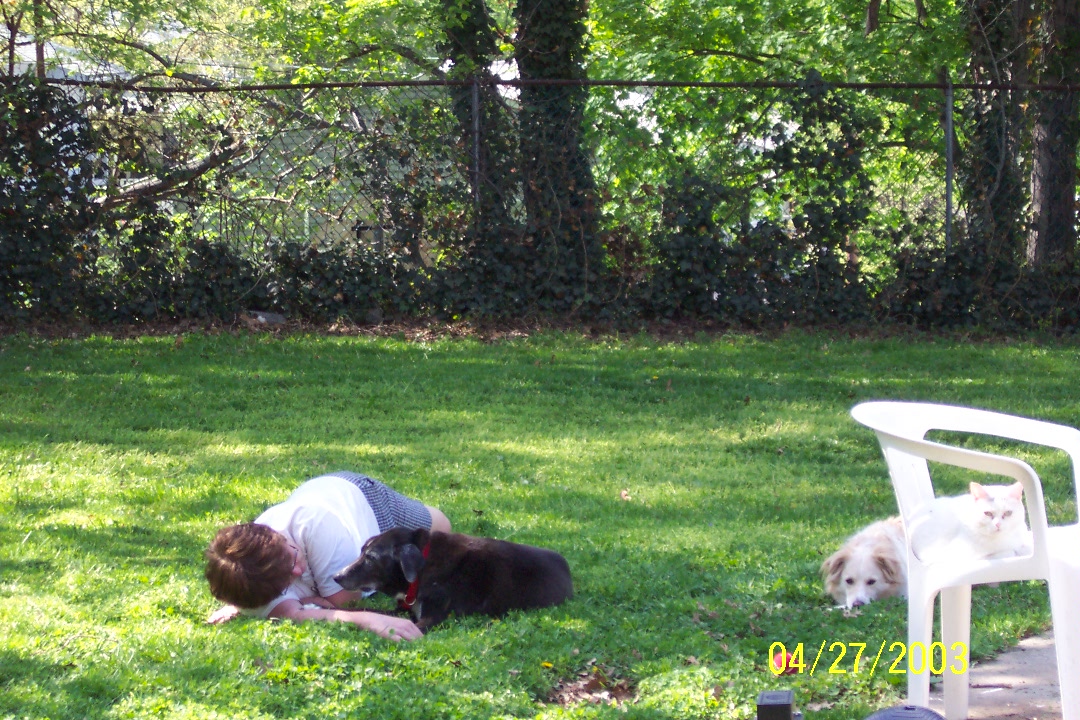 Forever loyal, forever sweet, forever in our hearts...Sherlock