My Trip to GettysBurg, PA
Civil War site
We arrived at GettysBurg Around lunch time. My sister arrived shortly after. After we settled in for a bit, we decided to do the bus tour (may as well do it now we thought). So we did the bus tour of the field, we got out whenever the bus stopped. The commentary was very good. A fly almost perished in my sister's bra...however, he escaped and disaster on our first day was avoided. After the tour, we walked the cemetery for a bit, then we decided to get dinner at a local pub. That night, we drove the battlefield and started our first day of hunting for ghosts (ooooo...more on that later). Later on, Me, my mom, and my sister went into the pool and cooled off from a long day of walking. Thus was day 1 of our family trip.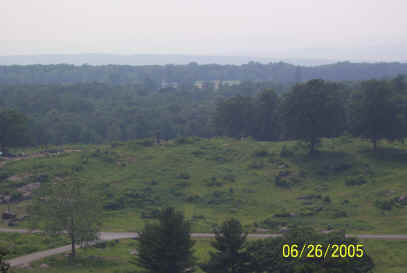 Overlook from one of the major ridges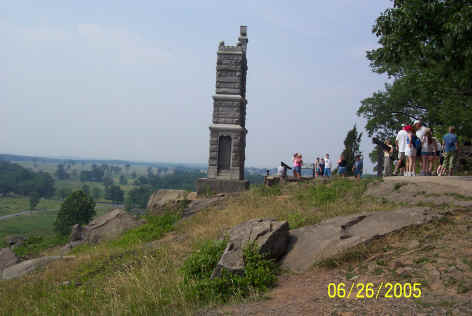 Monument in the shape of a castle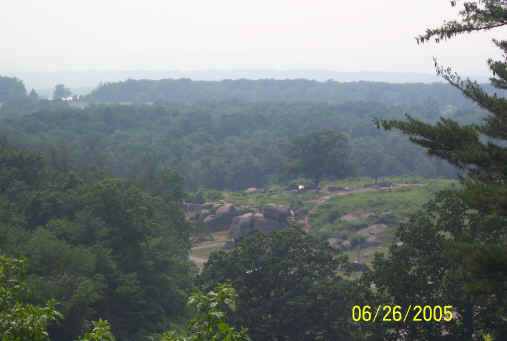 The infamous 'Devil's Den'.
The area where the famous picture of the shot sniper was taken.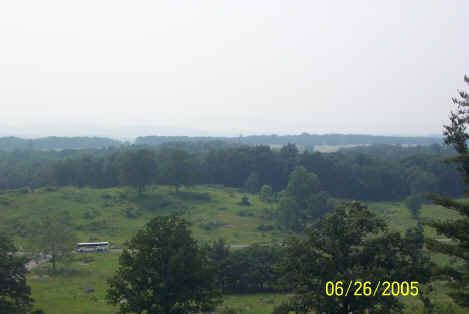 View from atop the castle.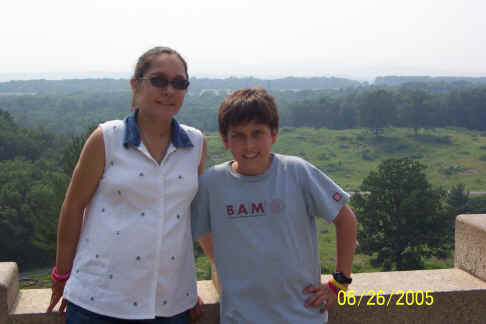 Me and my sister Jessi on top of the castle.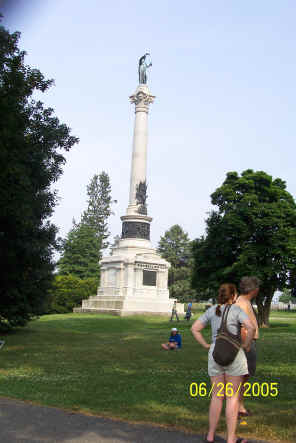 New York state monument in the cemetery.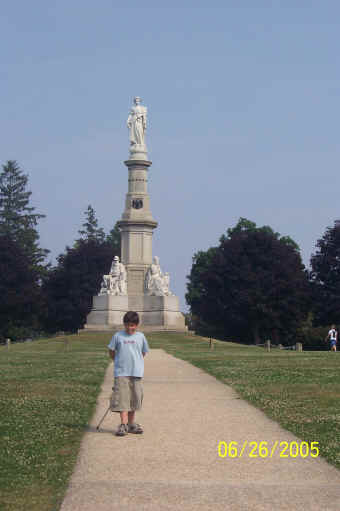 Me in front of a monument at the Cemetery.