These pictures were taken while I was in recovery. Kevin got to go back to the birthing suite with Tori and watched the nurse weigh, measure and do all that jazz with her. Then Tori was put under the warmer for an hour.
Official first photo...she was washed already...benefit of having a C-section #1. No nasty baby picture...clean baby picture...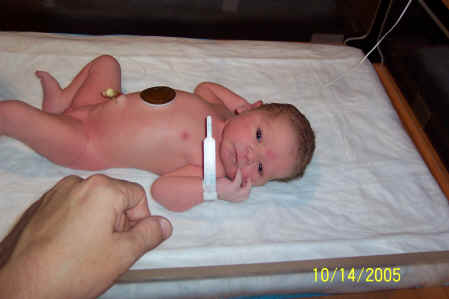 You can see Dad was allowed to touch her by now, but not hold her...disk is the baby warmer thingy.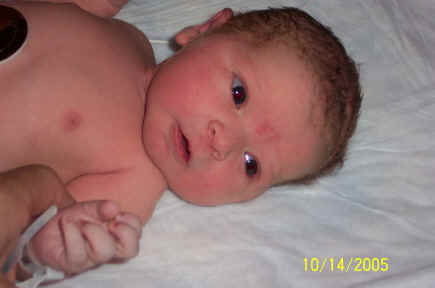 You've all seen this photo...isn't it awesome?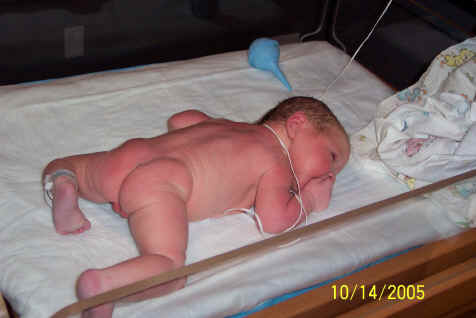 BOOTY Shot!
*Thanks to Girls Rule and Angie for the glitternames