Home
Online Journal
*18 over section
November 28, 2004 - TRHS 10 year reunion pictures click here.
November 2003 - Was in cast of the British Embassy Player's Pantomine Sleeping Beauty. See pictures at the official website here.
October 14, 2005 - Gave birth to the most perfect little girl in the world. :)
May 2006 - Got my first story printed on Literotica.com
June 1, 2006 - Finished my second Literotica short...but I'm holding it to include it in a book I'm writing.
Jessica's Favorite Recipes, click here
I actually love to cook. Click the link for some of my favorite recipes (psst...they're easy!!)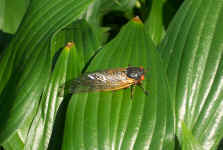 The Lone Cicada of Takoma Park...